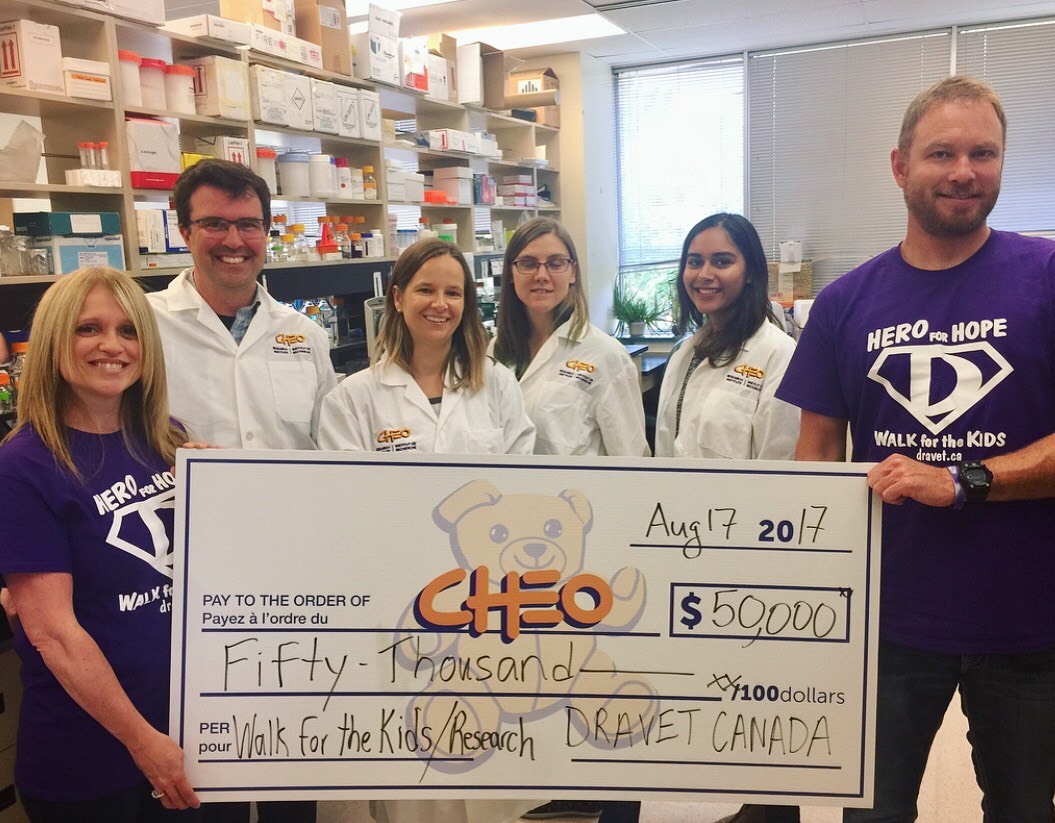 David Dyment, DPhil, MD, FRCPC
– CHEO Research Institute, University of Ottawa, Ontario
– 2017
In partnership with the Rare Disease Models and Mechanisms Network (RDMM), Dr. David Dyment was awarded $12 500 by dravetCanada for his project titled "Towards Personalized Medicine in Dravet Syndrome" . Dr. Dyment has proposed a drug screen "pipeline" that uses automated, high-throughput patch-clamping techniques in heterologous cells, microelectrode arrays (MEAs) of dissociated neural networks, and a novel mouse model of Dravet syndrome generated using Crisper/Cas9 technology.The overall goal of this project will be the creation of a catalog of drug(s) that act to reduce seizure frequency and mortality in a mouse model of Dravet syndrome. These FDA-approved drugs can then be taken forward for pre-clinical study. To meet this overall goal, several deliverables will need to be achieved.